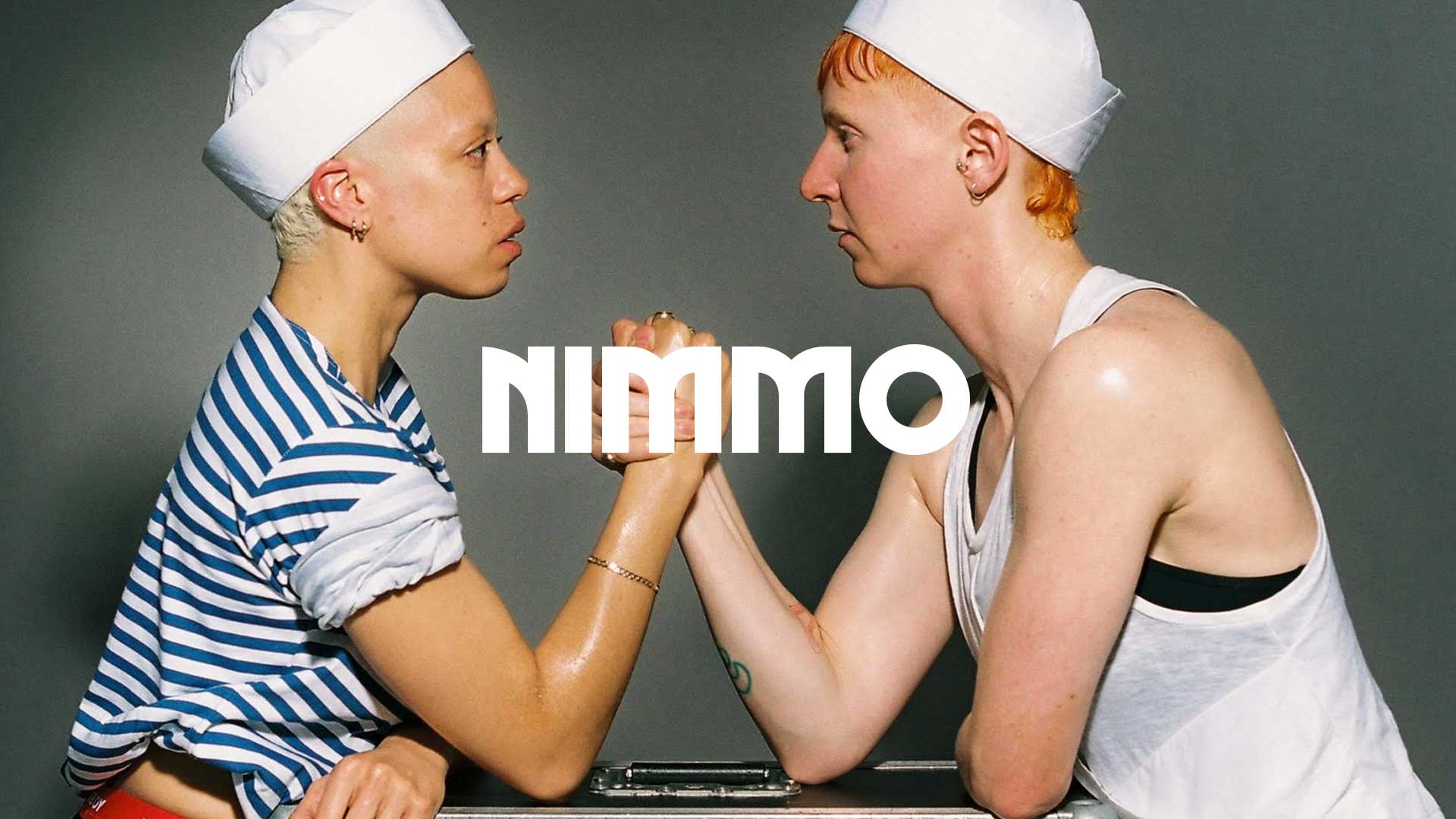 NIMMO (Sarah Nimmo and Reva Gauntlett) are a queer, London-based dance music duo. Best friends since school and musical partners for some years, they write, produce and perform cathartic, joyful music that reaches deep inside the soul.
Having previously toured with Hercules and Love Affair, MØ and Years and Years across Europe, Australia and the US, whilst also DJing and throwing their own club nights in London and beyond, they have built a strong global following- fans pulled in by their inimitable energy and style.
Their debut album, The Power, self-released single Come Back, followed by great summer 2021 release 'Only L' by Tsha feat. Nimmo have helped cement their reputation as accomplished artist/writers and excellent live performers.
Collaborations with Charles Jeffrey, Burberry, Fred Perry, WhatsApp and House of Vans as well as modelling the runway for the Central St Martin's Fashion Show, has helped these inspiring Londoners carve out much needed space for female identifying and LGBTQ+ artists.
Nimmo are gearing up for a summer of live and DJ performances whilst putting the finishing touches to their new album.