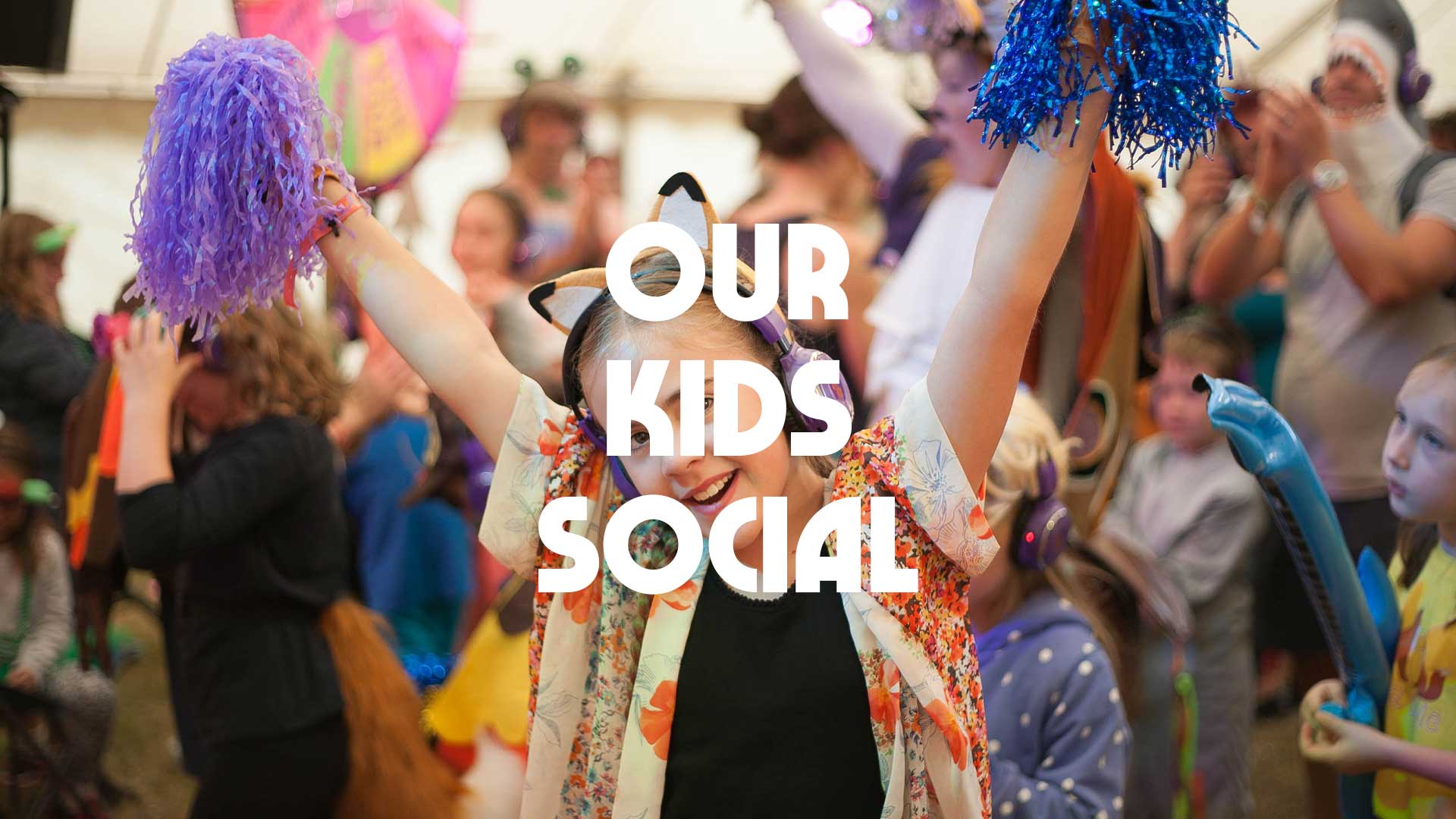 Fri, Big Bang, 18:00
Saturday and Sunday, Origins Stage (Outer Space), 11:45
Join Our Kids Social for silent disco fun! The team will provide you with headsets with two channels of music to listen to – it's kids' pop vs adults' guilty pleasures. They guarantee to get us up and dancing and singing at the top of our voices!
With a DJ led show which includes dance challenges and games, bubbles & dance floor props the team will keep the whole family entertained from start to finish.
Who will win this year's Our Kid Social dance off? Adults or kids?
Grab your dancing shoes and strut your funky stuff with the whole family this Summer at bluedot.