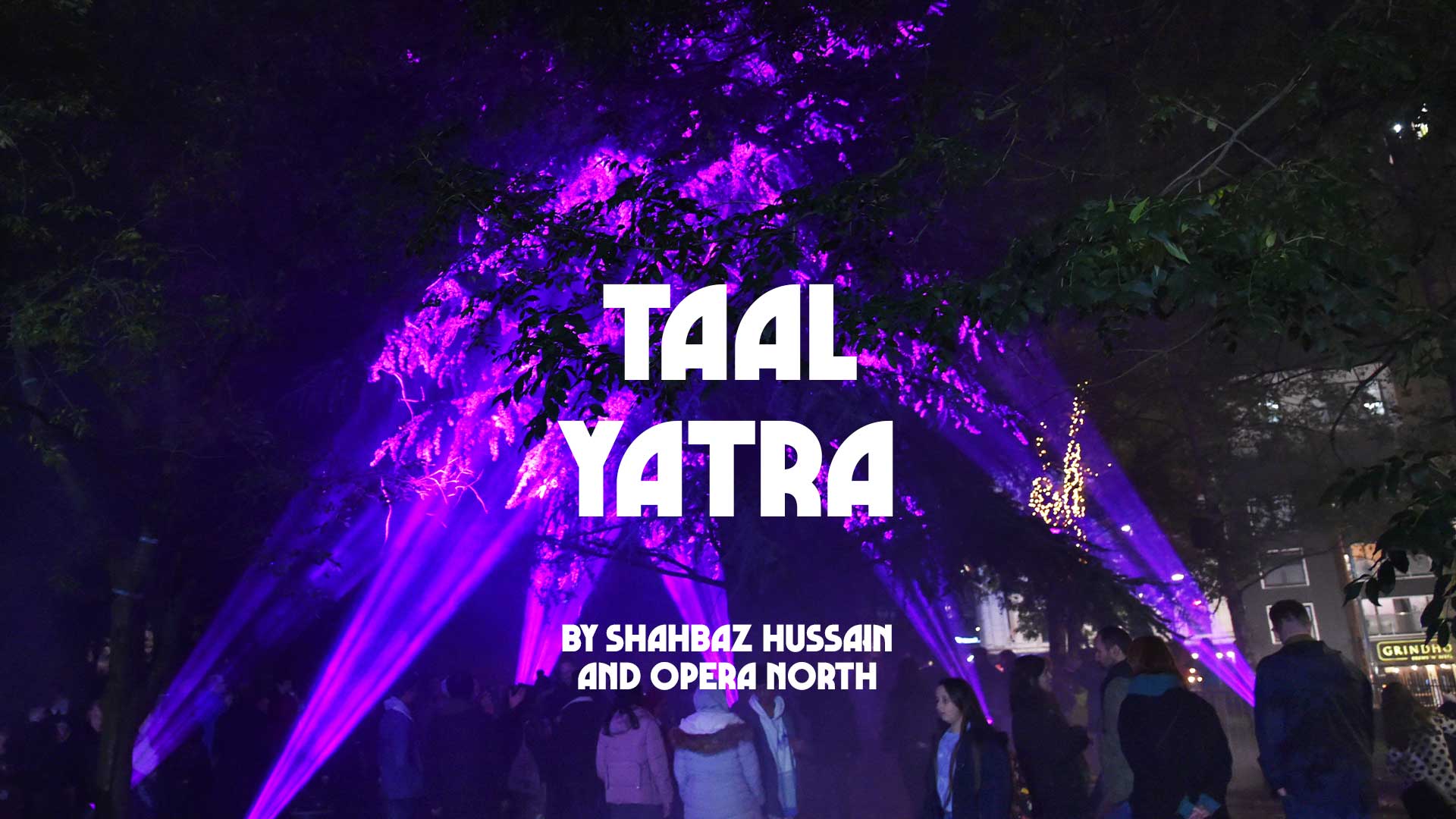 Times: Fri, Sat 22:00-3:00 and Sun 22:00-2:00
Whirling around you, jumping from tree to tree, Opera North's light and sound installation uses the rhythms of tabla and dholak (India), daf and doumbek (Persia) and djembe (West Africa) to transform the space.
Tabla maestro and composer Shahbaz Hussain's array of South Asian percussion combines with sounds from two other traditions: the doumbek, an Arabic goblet drum played by Arian Sadr, and the West African djembe, played by Ivorian griot and master percussionist Sidiki Dembele.
Shafts of coloured light converge and spin off through the leaves in response to the drum patterns, in an immersive installation by Urban Projections.
"Taal Yatra means 'journey of rhythm', a spiritual journey", explains Shahbaz: "Each player performs solo, and then, slowly, all the drums come together, and we end up with a big crescendo, with all of us playing together.
"I play a lot of traditional tabla repertoire, and Sidiki and Arian draw on their own traditions in this recording. We were all on the same page and they contributed to it beautifully: there's no better way to bring people together than with music!"
Sound design by Jamie Birkett, with lighting by Urban Projections.
Commissioned and produced by Opera North Projects for Light Night Leeds 2022.